Instructors
Jack Braden

Jim Binegar

Jim Landers

Chris Grange
Jack Braden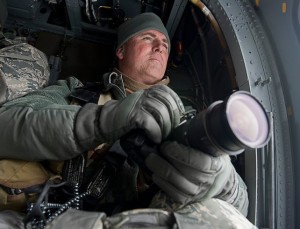 Jack has more than 24 years experience behind the camera. He has photographed assignments worldwide capturing images of ordinary people, celebrities and world leaders. He brings a unique blend of photojournalism and creative vision to every student.
His dynamic and award-winning photographs have been featured world-wide in major publications and the internet.
Publications include:
- Airman Magazine (official publication of the USAF)
- Air Force Magazine
- The 2005 San Antonio Economic Impact Report
- San Antonio Express News
- Britannica.com
- Washingtonpost.com
- BASS Times Magazine
- Wikipedia.org
- Animal.discovery.com
and hundreds of local newspapers nationwide just to name a few.
Jack started teaching at Landers Photography School in 2011
Jim Binegar
Master Photographer, Craftsman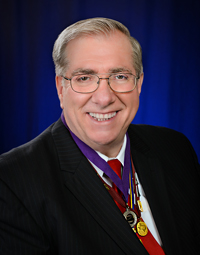 Jim is one of the few
PPA master photographers
in the San Antonio area. He loves to share his 40 years of experience photographing over 3000 weddings and portraits.
Instructor for the following courses:
Photo 101, Photo 102, Photo 102b, Photo 104, Photo 301, Photo 302, Photo 401, and the seminar:
Weddings Made Easy
You can also get a
private, on-on-one session with Jim Binegar
Save
Save
Save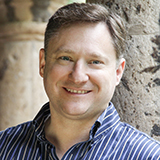 Jim is a native of San Antonio. (Paternal Grandparents moved here in 1940) He grew up in the Northside school district and was in the first graduating class at Taft High School in 1987.
Jim wanted to be a photographer since he was 6 years old. He photographed his first wedding the summer of 1983 -before starting high school. After his freshman year at UTSA, Jim transferred to Sam Houston State University in Huntsville, TX to study photography and received his Bachelor of Science in Photography. (Note: Jim is one of very few photographers in San Antonio has earned a college degree in photography.) Within a month of graduating, in May of 1991, Jim was working as the photography manager at Sea World of Texas. During the school year, when the park was closed, he was a substitute teacher in the Northside School District.
Jim married his wife Robin in the Summer of 1994 and they have two college-aged boys. Robin is active and plays a very important part of the business, keeping the wheels spinning behind the scenes.
Since 1995, Jim has been a full-time professional photographer who has been published in many magazines, in locations as far away as Australia. Even Kodak has specifically requested 10 of his images (in June of 1999) for their trade publication in England to advertise their new professional films (Portra).
"Over the years I used to wonder what it would be like if I had a 9-5 job with benefits, you know, a regular paycheck, so that I could make a budget and plan everything knowing what would be coming in. But then I always come back to; If I work smarter, if I make those ideas that I have become reality, then I have more potential than anyone with a 9-5."
--Jim
He loves teaching enthusiastic people what he has gained over a 30+ year career. Jim also mentors high school students who are considering a career in the field. He has had many professional photographers, and even four other photography teachers from other schools take his class. He has over 8000 hours of photography teaching experience.
Jim enjoys photographing people from business and social events to individual and family portraits and Weddings. He draws his inspiration to do a portrait by talking to the person or people whom he is photographing, getting to know them and what they want, not only for the photographs, but in life. This allows him to find out what is important to them, whether it be kids, school, etc.
Other items to note:
Jim collects old cameras (clients have donated over 100 so far!)
Made the switch to digital in February of 2002
Member of organizations: Rotary International, North San Antonio Chamber of Commerce, Wedding and Portrait Photographers International, Professional Photographers of America, Photo SA, and Texas Photographers
Regularly donates his talent to charities
Published in areas as far away as the U.K. and Australia
Has one photograph at the Smithsonian Institution
Has a photograph of the Alamo on permanent display at The AT&T Center
Jim has Photographed:
NBA stars: David Robinson, Manu Ginobili, Sean Elliott, Steve Kerr
Terry Bradshaw (NFL Legend, sports show host)
Bob Eubanks (Host of "The Newlywed Game")
For the UT fans: Darryl Royal
U.S. Olympic Gold medalist, Tara Lipinski
U.S. Olympic Gold medalist, Josh Davis
U.S. Olympic Gold medalist, David Boudia
Eight San Antonio Mayors
Three Texas Governors
U.S. Vice-President, Dick Cheney
President Gerald Ford
President George W. Bush
Two foreign Ambassadors to the U.S.
Two NFL team owners
Ricardo Chavira, "Carlos" of the TV show "Desperate Housewives"
Joel and Victoria Osteen (largest church in North America)
-------------------------------------------------------------------------------------------------
This is a Kodak commercial that touches me, I think it will effect you too.
Please take 6 minutes of your time right now - it is so worth it!
-------------------------------------------------------------------------------------------------
Visit me on LinkedIn.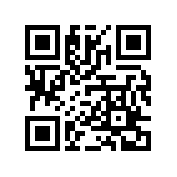 Save
Save
Chris Grange

Chris is a native of Wyoming. He completed his Associate of Arts from Western Wyoming Community College, and transferred to attend the University of Texas at San Antonio.
In the spring of 2005 he graduated with his Bachelor of Fine Arts in Photography. He has assisted many photographers in San Antonio. He was also an apprentice to Jim Landers of Landers Photography.
After gaining knowledge from his education, training, and through his experiences, he started his own business in the fall of 2006.